Who is willing to accept Les Défis Solidaires?
As challenges are a driving force for Les Cuisines Solidaires, La Tablée des Chefs is introducing a friendly competition to financially support the collective initiative: Les Défis Solidaires.
This online auction, inspired by the american All in challenge fundraiser, has been organized in collaboration with Signature Pro.  
The idea behind Les Défis Solidaires is very simple. Using a video, a public figure declares that he or she is accepting the challenge and presents the item or experience being auctioned. The person must also invite two public figures to participate to Les Défis Solidaires. The individuals challenged must then prepare a video to offer an auctioned item and nominate two other people and so on. All profits generated by Les Défis Solidaires will be donated to Les Cuisines Solidaires initiative.
This unusual auction concept is sure to generate a lot of buzz! Several personalities have already agreed to take part in the competition, including:
Félix Auger-Aliassime
François Chartier
Patrice Demers
Nicolas Duvernois
Alexandra Stréliski
Alexandre Taillefer
Yannick Nézet-Séguin
and many more ...
For videos and lots auctioned, please visit  www.lesdefisculinaires.com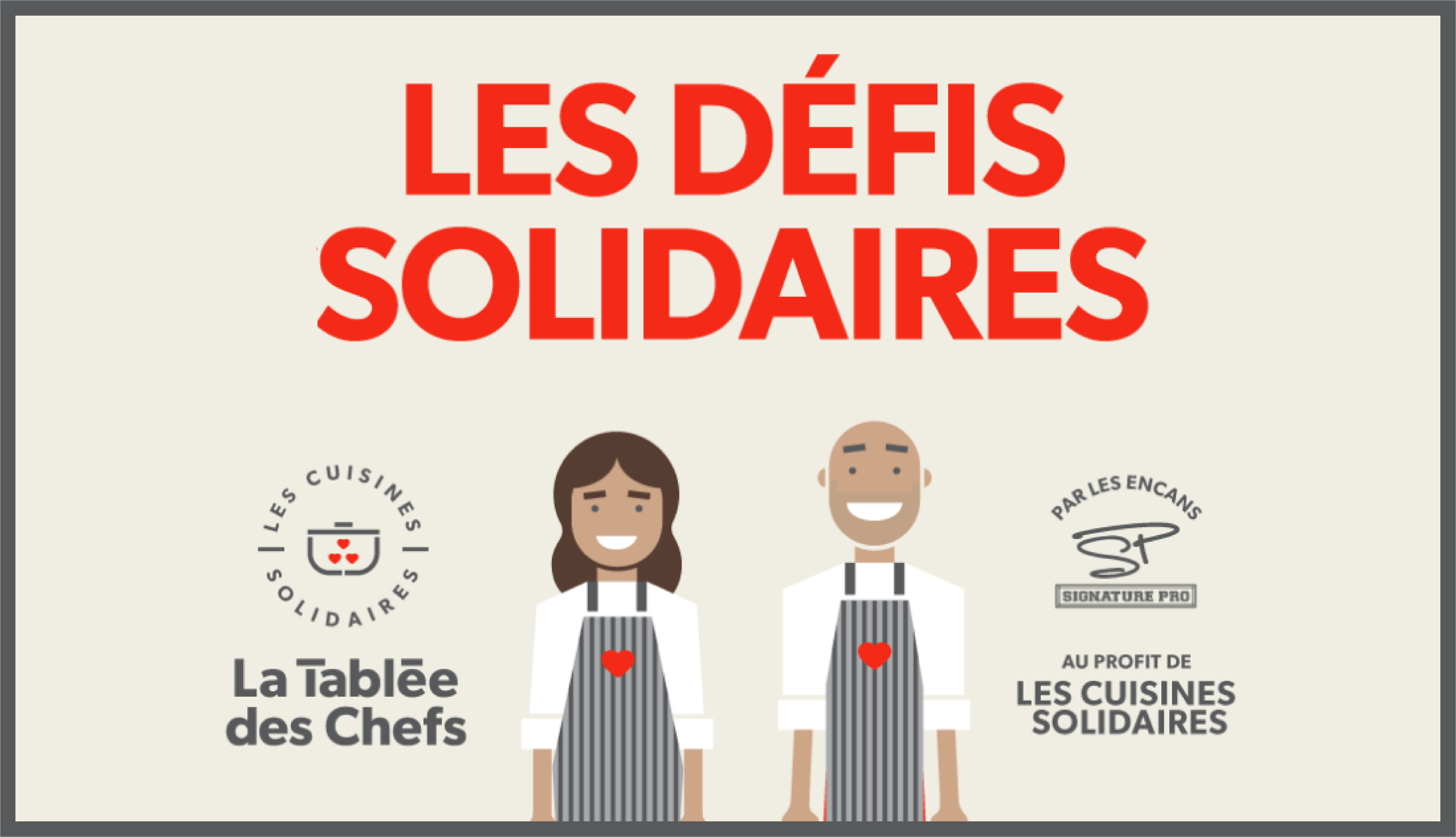 ---